College Religion Philosophy Bookstore is of course a part of College Religion and Philosophy which is part of Explore Big Ideas, LLC. This bookstore is a place to buy course books for our courses. It is also a place where you will find our Learn More resources for those who want to take their course learning even further. Our bookstore also has a great collection of other books from the fields of religion, philosophy, ethics, and politics. Like any good college bookstore, we are open to anyone whether taking our courses or not.
At Colleger Religion and Philosophy, for personal development, you can enroll in the equivalent of college-level courses from the fields of philosophy and religion. College-level religion and philosophy courses are presented in vibrant and engaging multimedia e-learning formats. The courses draw from long-time professors Nelia Beth Scovill's and Joel J. Heim's experience teaching face-to-face semester-long classes that included semester-long projects, class discussions, and exams. These e-learning courses allow you to learn at your own pace and to engage in as many or as few of the activities as interests you. Go here to learn more about us and our courses.
College Religion and Philosophy is a project of Explore Big Ideas, LLC, an online personal development and education company helping people learn about, ponder, and engage ideas that matter.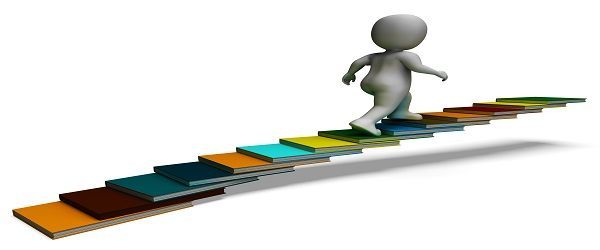 Our aim in this store is to provide you with the best products and the best possible service.
Picking the right item can sometimes be confusing, especially with the range available. You must also think about getting the best deal. We offer a great range of only the best at the lowest prices, ensuring you never need to shop around.
Orders for our online shop are processed by Amazon, eBay, and other independent sellers. Amazon is the world's largest and most popular e-commerce website. With Amazon you can be 100% confident in using our store as entering your details is guaranteed to be safe.
You can be sure that your order is backed by a highly experienced customer support team and will be covered by a 30-day money-back guarantee.
Affiliate Disclaimer
This website is a participant in the Amazon Services LLC Associates Program, an affiliate advertising program designed to provide a means for sites to earn advertising fees by advertising and linking to amazon.com, amazon.co.uk, amazon.es, amazon.ca, amazon.fr, amazon.de, amazon.it, amazon.cn, amazon.co.jp, amazon.in, endless.com, MYHABIT.com, SmallParts.com or AmazonWireless.com.
Amazon Content Notice
Certain content that appears on this site comes from Amazon Services LLC. this content is provided "as is" and is subject to change or removal at any time.